This one just missed the deadline for the free ebook (
see last post
) I had been contemplating doing it for some time but hesitating over that bird in the foreground. Gosh it has been so long since I did any real, representational sketching / drawing. Because it is so prominent, I wanted it to at least seem to be seen with good proportions so I filled several sketchbook pages with sillouettes before finally plucking up the courage to attempt the painting.
I am still not really happy with it but at least it has been done and I feel much easier, maybe I will do it again sometime. The biggest problem I have with this is that the birds legs are way too far towards the back, making it seem out of balance. Still I cannot be accused of being a perfectionist so I have already started to add products to my Zazzle stores with this image, will edit it later.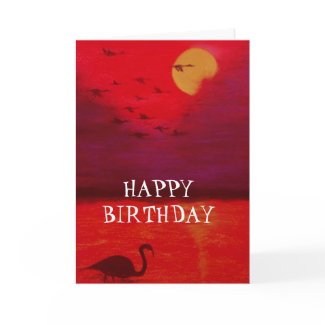 Flight Of Ibis At Sunset
by
PastelsByArtyfax
You can
sell cards
, invitations, stamps and more on Zazzle.com!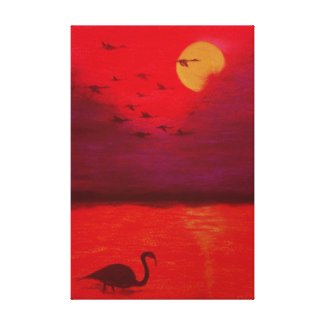 Flight Of Ibis At Sunset Stretched Canvas Print
by
PastelsByArtyfax
Browse Pastel Canvas Prints online at
Zazzle.com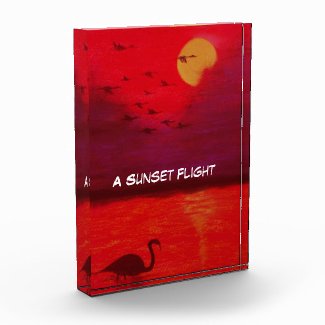 Flight Of Ibis At Sunset
by
PastelsByArtyfax
Shop for additional
Custom Awards
at zazzle.com